HSBC WORKPLACE EXPERIENCE PROGRAMME 2018 (INTAKE 2)
If you're looking for an opportunity that will help you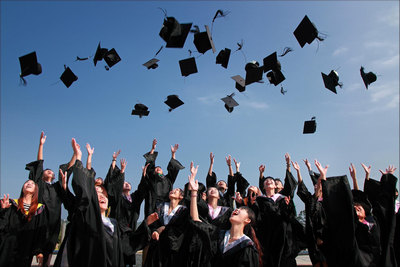 to gain the practical on-the-job experiences during university time or right after graduation, Workplace Experience Programme in HSBC Bank (Vietnam) Ltd. is designed for you.
WEP offers you a full set of skills needed to embark on a successful career in banking industry crossing our portfolios:
Wholesale Banking and Global Banking & Markets
Retail Banking & Wealth Management
Global Functions
HSBC Operations, Services & Technology
Wholesale Banking (WSB)

WSB serve millions of businesses of different sizes in developed & faster-growing markets around the world
WSB provide the services and expertise that businesses need to thrive (global trade and receivables finance, global liquidity and cash management, multi-currency accounts, commercial cards, overdrafts, etc.)
WSB provide businesses with banking services in their home markets and overseas

Global Banking and Markets (GBM)

GB&M provide financial services and products to corporates, governments and institutions worldwide
GBM offer career opportunities in areas including Banking, Capital Financing, Markets, Global Research, HSBC Securities Services and Markets Operations
Their products and services include advisory, financing, prime services, research and analysis, securities services, trading and sales, and transaction banking

Retail Banking and Wealth Management (RBWM)

RBWM employees help customers to manage their day-to-day finances and save for the future
RBWM provide HSBC's personal customers with a range of banking services, from current accounts, credit cards, personal loans and mortgages to savings, investments, insurance and wealth management. They serve customers through four main routes: our branch network, self-service terminals, call centers and internet and mobile banking channels

Global Functions (GFs)

GFs play a vital role in supporting the bank's Global Businesses & offer a broad range of career opportunities in areas from legal, risk, finance to human resources, marketing sustainability and communications

HSBC Operations, Services and Technology (HOST)

HOST provide essential operational services, IT & technical support to help HSBC function effectively and improve the customer service. A wide range of career opportunities offered ranging from software engineering roles to procurement & customer service positions such as:
Run and deliver customer operations and help manage change in the bank
Develop software & applications that underpin HSBC's banking systems
Manage IT systems, infrastructure and & support
Implement major strategic change programs
Provide professional services such as procurement and real estate management
In this role, you will:
Get involved in On The Job (OTJ) training and project work.
Take on responsibility and contribute creative ideas to team's projects.
Support The Line Manager on handling with daily operational functions.
To be successful in the role, you should meet the following requirements:
Bachelor/ Master Final-year students or Fresh graduates within less than 12 months of working experience
Any majors will be accepted (Finance & Accounting, Banking, Business/ Marketing, Economics/ Statistics, Sociology, History, Languages, Information Technology etc...)
Commitment to work full-time in minimum 03 months to 06 months
Can-do attitude
Eager to learn and eager to help
Good communication and interpersonal skills are desirable
Good command of English is a plus
Benefits:
Get a real insight into working for an international bank.
Given the opportunity to gain practical training and/or project work that will complement your academic studies, embedding HSBC's values while growing your career.
Be challenged to use your talents and academic knowledge to add value to the bank and improve your professional and personal skills.
Receive a monthly allowance of VND 6,000,000 gross.
Application guideline:
Please visit our careers site

http://hsbcvncareer.com

and send your updated resume to humanresources@hsbc.com.vn with Subject title of WEP Application - Location - Your name (for example: WEP Application - Ha Noi - Nguyen Van A)
If you desire to work in a specific function (Wholesale Banking / Global Banking and Markets / Retail Banking & Wealth Management / Global Functions / HSBC Operations, Services and Technology), please clearly note in your CVs for our consideration. Otherwise, we will screen CVs and conduct interview to match you with a suitable department within the bank.
Why you should join HSBC Talent Network?
Some careers shine brighter than others
If you're looking for a career that will help you to stand out, join HSBC and fulfil your potential. Whether you want a career that could take you to the top, or simply take you in an exciting new direction, HSBC offers opportunities, support and rewards that will take you further.

"We're inspired by the way the world is changing"
As one of the largest banking and financial services organisations in the world, with offices across more than 72 countries and territories, our long term success has been built on the value of local knowledge and being where the growth is.

Across the world economic growth is bringing new prosperity. Business are pioneering new trade routes and new centres of wealth and influence are emerging. We're inspired by these change and the opportunities they bring for our business, our employees and our customers. The best and brightest people are also excited by this progress. These are the people we are looking to connect with, because these people will help shape the future of HSBC.

We have a proud history built on our values, which are reflected in everything that we do. Our values are: to be open to different ideas and cultures, dependable in having the courage to make decision based on doing the right thing without compromising our global standards and the integrity on which HSBC is built, and to be connected to our customers, communities, regulators and each other. It's these values that define who we are.
Where your journey with HSBC starts, you'll learn many new things, challenge your own perceptions and discover new skills while achieving a very rewarding career.

Survey
You know HSBC's Talent Network via:
Newspapers, Magazines

Friends, Relatives

Social network

Job Boards